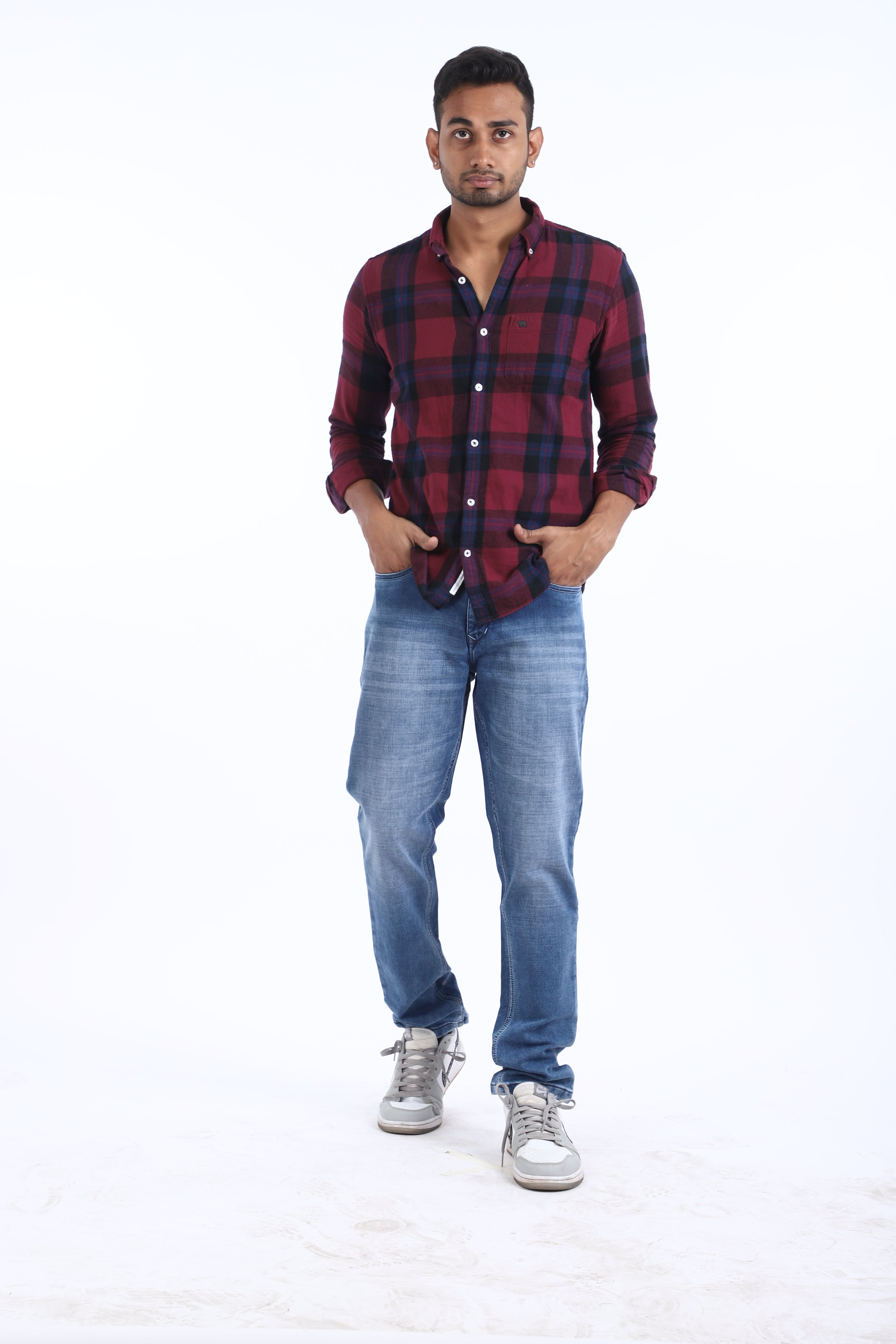 Founded In 1985
Welcome To Hanex Jeans
Hanex Jeans is a leading denim and cotton wear manufacturer, supplier, and wholesaler based in the heart of Delhi, India. With years of experience in the denim and cotton wear industry, we have built a reputation for providing high-quality, durable, and stylish Branded Denim Jeans and Cotton Chinos that meet the needs of our customers. We are committed to using only the finest materials, innovative designs, and the latest technology to create denim and cotton wear that is both comfortable and fashionable. Our products like Women Designer Jeans, Girls Denim Jeans, Boys Stretch Jeans, Men Blue Denim Jeans, Kids Fancy Jeans, etc., are loved and trusted by thousands of customers across India. We take pride in our work and are dedicated to providing exceptional customer service that exceeds expectations.
Our In-House Facility:
We have a state-of-the-art in-house facility that is equipped with the latest technology and machinery. Our facility is designed to meet the demands of a fast-paced industry and allows us to create high-quality products quickly and efficiently. We take pride in our facility and work hard to maintain a clean and organized environment for our team.
Our Working:
At Hanex Jeans, we have a team of expert designers, manufacturers, and quality control professionals who work together to create the best possible products. We are passionate about denim wear and strive to provide our customers with products that are both on-trend and timeless. Our team works closely with customers to understand their needs and create products that meet their specific requirements.
Our Team:
Our team is made up of passionate and experienced professionals who are dedicated to providing the best possible service to our customers. From our designers to our manufacturing and quality control teams, each member of our team is committed to upholding our high standards of quality and excellence.
Our Products:
We offer a wide range of denim and cotton wear for men, women boys, girls, and kids, including designer jeans, stretch jeans, cotton trousers, and more. Our products are made from high-quality materials and are designed to provide maximum comfort and durability. We offer a range of cuts and styles to suit different body types and fashion preferences.
Our Commitment:
At Hanex Jeans, we are committed to providing our customers with the best possible products and service. We believe that quality and affordability should go hand-in-hand, which is why we strive to offer the best products at the best prices. We are dedicated to customer satisfaction and are constantly working to improve our products and services.
Just Give Us A Call For Rough Estimation
+91-7701869379