Mens Designer Jeans Manufacturers
Welcome to Hanex Jeans, a leading manufacturer, supplier, and wholesaler of premium denim and cotton products. Based in Delhi, India, we are dedicated to providing high-quality Branded Jeans and Cotton Chinos that are stylish, comfortable, and affordable.
At Hanex Jeans, we specialize in men's and women's designer denim and cotton wear that is both on-trend and timeless. Our team of expert designers and manufacturers work tirelessly to create products that not only look and feel great, but also stand the test of time. We have also carved a niche as one amidst the Mens Designer Jeans Manufacturers in India. Our women jeans are designed to fit and flatter a variety of body types, with a range of cuts and styles to choose from. Whether you're looking for a classic pair of skinny jeans or something a bit more unique, we have you covered.
For men, we offer a range of designer jeans that are both fashionable and functional. Our products are designed to provide superior comfort and durability, without compromising on style.In addition to our selection of jeans, we also offer a variety of cotton trousers, stretch jeans, and other denim and cotton wear. All of our products are made from the highest-quality materials, ensuring that they will look and feel great for years to come.
At Hanex Jeans, we are committed to customer satisfaction. We believe that quality and affordability should go hand-in-hand, which is why we strive to offer the best products at the best prices. Whether you're looking to purchase one item or place a wholesale order, we are here to help.
Thank you for considering Hanex Jeans for your denim and cotton wear needs. We look forward to serving you and providing you with the best products and service possible.
Just Give Us A Call For Rough Estimation
+91-7701869379
Our Products
Hanex Jeans offers a wide range of high-quality denim and cotton products for both men, women, boys, girls, and kids. Our product range includes designer jeans, stretch jeans, cotton trousers, and other denim wear. We use only the finest materials to create products that are both stylish and comfortable, and we offer a range of cuts and styles to suit different body types and fashion preferences. Our commitment to quality, affordability, and customer satisfaction has made us a top choice for customers, whether they are looking to purchase a single item or place a wholesale order.
Our Jeans Collection!
Looking for the latest in denim fashion? Look no further than Hanex Jeans! Our collection of designer jeans is designed to provide the perfect mix of style, comfort, and durability. We offer a range of cuts and styles for both men and women, including skinny jeans, straight-leg jeans, boot-cut jeans, and more. Our signature line of Hanex Stretch Jeans provides maximum comfort and flexibility, so you can look and feel your best all day long. You can also explore the varieties available for boys, girls and kids. Our products are made from high-quality materials that are designed to last, so you can enjoy your new favorite pair of jeans for years to come. Shop with us today and experience the difference that Hanex Jeans can make in your denim wardrobe!
Women Jeans and Cotton Wear
Mens Jeans and Cotton Wear
Girls Jeans and Cotton Wear
Boys Jeans and Cotton Wear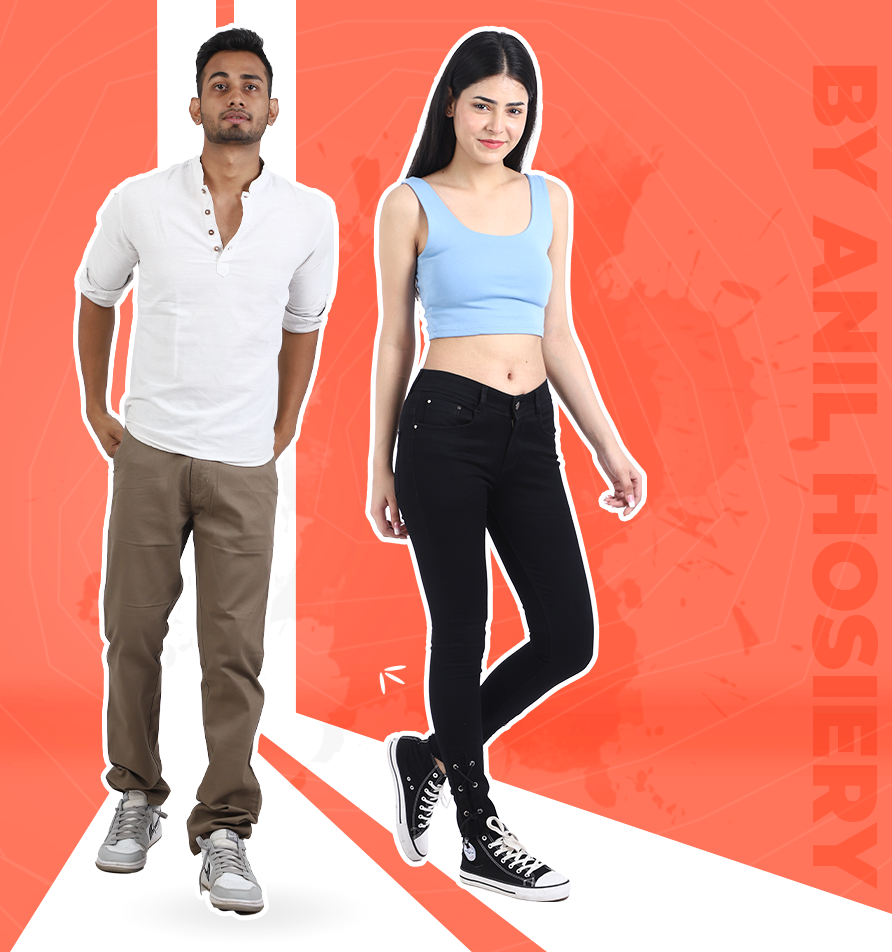 Why to Choose Hanex Jeans?